Judge Thomas Schulz ultimately agreed to let John Peel out on bail, but left his bail package at a million dollars. He honestly didn't think Peel would be able to make that amount.
By the time of Mary Anne Henry's letter concerning the marijuana allegations, however, John Peel's family and friends had already posted property deeds worth more than $1.1 million dollars. Barring some unforeseen twist, John Peel's release seemed imminent.
There was a twist.
In reviewing the defense bond offer, the judge found that only about $730,000 in property wasn't compromised by multiple ownership claims or Washington state laws restricting foreclosure on farm land. One family parcel pledged by Peel's uncle, for instance, couldn't be foreclosed by Alaska except through Washington Superior Courts. Schulz said he didn't want to go to court to claim land if Peel jumped bail. He revised his bail ruling.
Schulz told Peel's attorneys he would accept $1.2 million in deeds on free and clear property or, alternatively, a bail package consisting of $800,000 in property and $200,000 in cash. That was a steeper hill to climb.
Schulz also placed some additional conditions on Peel's release. In a nod to prosecution concerns, Peel was to be prohibited from contact with prosecution witnesses, barred from drinking alcoholic beverages or using non-prescription drugs and required to undergo weekly urinalysis in Bellingham. Schulz also insisted that Peel give up his right to challenge identification testimony during his trial.
The bail conditions alone promised a considerable challenge to a young man who loved his beer and liked his pot. Giving up his right to challenge eyewitness identifications seemed the biggest risk. Witnesses had already seen lots of photos that included Mr. John Kenneth Peel. And memory is a tricky thing.
---
By late April, Peel's family and friends succeeded in fashioning a new package of property bonds and cash worth $1.16 million. Judge Schulz approved the bail package and signed John Peel's release order on May 7th. Accompanied by Phillip Weidner, Peel flew to Bellingham the same day, where he arrived to a raucous welcome-home celebration.
"The family is very thankful to have him home," Weidner told a reporter in a telephone interview.
"It's euphoric," added Peel's mother the following morning. Acknowledging the many family members and friends who offered their homes and savings to secure her son's release, she said, "I'll never live long enough to thank them all."
---
Excerpts from the unpublished original manuscript, "Sailor Take Warning," by Leland E. Hale. That manuscript, started in 1992 and based on court records from the Alaska State Archive, served as the basis for "What Happened in Craig."
Copyright Leland E. Hale (2019). All rights reserved.
---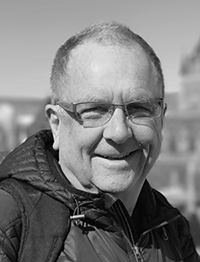 Order "What Happened In Craig," HERE and HERE. True crime from Epicenter