In Washington State, John Peel's attorney was maneuvering, hinting that he would fight his client's extradition. Michael Tario's first overt move was an attempt to get Peel released on his own recognizance or have his bail reduced to $1,000. Tario told the court that Peel's past history met all the criteria for release: lifelong residency in Bellingham, no record of prior arrests, family and work ties to the community. The attorney's motion also sought Peel's release because, at the time of the filing, he had not been indicted.
Two days later — coincidentally the first day of grand jury testimony in Ketchikan — Alaska governor Bill Sheffield signed Peel's extradition papers. Governor Spellman of Washington State signed those extradition papers on Monday, September 24th.
"We had absolutely no contact with Mr. Peel or his attorney" prior to the governor's action, Spellman's press secretary announced after affirming the governor's decision. "If Mr. Peel had requested an extradition hearing," the spokesman added, "the governor had the option to consider it."
The next day, September 25th, John Peel's attorney contacted the Washington governor's office and asked why the warrant had been signed. He also indicated he had planned to ask for an extradition hearing. The fight was on. Or was it?
"There is no statutory obligation for the governor to consider the attorney's request after the warrant has already been signed by the governor," Spellman's press secretary noted. "As far as I know it can't be stopped."
On Thursday, September 27th, Tario was back in court to press his fight. This time, he was granted a hearing to challenge the warrant signed by Governor Spellman authorizing Peel's extradition to Alaska. He was also granted a motion requesting that Peel not be released to Alaska authorities while proceedings were pending in Whatcom County Superior Court. Tario claimed that the warrant signed by Governor Spellman was invalid and that his client could not be "lawfully brought to trial in the state of Alaska for the crimes charged."
Although John Peel did not physically appear in court — he had waived his right to be present in that and all future extradition hearings — he did address the public through court documents filed by his attorney. In those documents, the accused said people had misunderstood his use of the ski mask in his initial court appearance. This was nothing more than an attempt at damage control.
The ski-mask made John Peel look guilty. Like he had something to hide. Sources tell this author that Peel grew to hate all images of him wearing the mask.

Personal conversations with Leland E. Hale
"By being forced to conceal my physical features through the use of a ski mask," Peel noted in what sounded like attorney-speak, "many members of the public have wrongly associated my important legal need for the ski mask to cover my features, and fully protect my constitutional rights, with some type of criminal wrongdoing."
A little more than two weeks later, Governor Spellman fired back at Tario by refusing to grant an extradition hearing in the case. In a letter to Peel's attorney, the governor said he was refusing the request for a formal extradition hearing because the central issues involved in the request dealt primarily with probable cause and the innocence of John Peel.
"These matters clearly must be resolved by the Alaskan criminal justice system," the governor noted. "This office assumes that the constitution is alive and well in the state of Alaska and your client will receive the full protection of the due process clause and the equal protection clause."
---
Excerpts from the unpublished original manuscript, "Sailor Take Warning," by Leland E. Hale. That manuscript, started in 1992 and based on court records from the Alaska State Archive, served as the basis for "What Happened in Craig."
Copyright Leland E. Hale (2019). All rights reserved.
---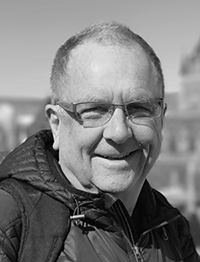 Order "What Happened In Craig," HERE and HERE. True crime from Epicenter Press about Alaska's Worst Unsolved Mass Murder.