"The evidence will show that the prosecution in this case, they've adopted basically a see-no reality, hear-no reality, speak-no reality approach to this case," Peel defense attorney Phillip Weidner insisted in his opening statement. Hitting a theme he would return to again and again, he referred to Larry Demmert, calling him "an excellent example of drugs, and dreams, and desperation — and what they can do when they're in the hands of a skillful prosecutor."
Indeed, there were drugs — and dreams of drugs — all over this case. That talk started in places like the Hill Bar and the Craig Inn.
Drug References
Let's recount a few of the most prominent drug references in What Happened in Craig.
There was speculation in Craig about drug dealing onboard the Investor, largely due to the seeming discrepancy between Mark Coulthurst's age (28) and his very expensive seine boat. "How did he pay for it?" they asked, then answered their own question.
A deckhand onboard The Kit — Mark Coulthurst's previous boat — sold pot from that vessel.
Many of the witnesses in Craig — mostly fishermen — were either drunk or on drugs (or both) on the night of the murders.
Investor crewman Dean Moon was accused of being a major drug-dealer.
When troopers built their suspect profile, they characterized the killer as someone with "an unsteady job history," who was an occasional user of drugs or alcohol, "with a propensity for violence while under their effects."
John Peel admitted selling drugs to Dean Moon and Jerome Keown onboard the Libby 8 in the days before the murders.
At least two people had seen the skiffman carrying a box when he got off the Investor's skiff on the day of the fire. If that skiffman was John Peel, troopers figured that box held drugs.
When Larry Demmert, Jr., came north to testify before the Grand Jury, he was popping valium to the point that some on the defense thought he was confusing dreams with reality. In court, defense attorney Phillip Weidner would also accuse him of being a drug-addict.
"Friday, April l2, 1985, the State received information from the Ketchikan State Correctional Facility that the defendant [John Peel] may be the subject of a disciplinary hearing relating to the discovery of marijuana in the segregation unit. The State has further been informed that the defendant has refused to provide a urine sample, in violation of the institutional regulations."
In early 1986, Judge Schulz received two letters from a jailhouse snitch, claiming that the people responsible for the Investor murders were "devil worshipers and big time cocaine smugglers" and that the "Investor was selling cocaine."
With these intimations in place, the theory that the Investor murders were a drug-hit by an organized crime gang took hold like a hook in a salmon's mouth. Drugs and dreams, for sure.
---
Excerpts from the unpublished original manuscript, "Sailor Take Warning," by Leland E. Hale. That manuscript, started in 1992 and based on court records from the Alaska State Archive, served as the basis for "What Happened in Craig."
Copyright Leland E. Hale (2020). All rights reserved.
---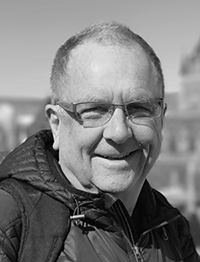 Order "What Happened In Craig," HERE and HERE. True crime from Epicenter Press.