The central focus of the anniversary meeting was, of course, matching the known suspects to the list of the killer's characteristics. On the surface, all five of them looked good. The troopers took them one by one.
The first of them — John Glenn Charles — seemed fairly easy to eliminate. He got on the list because he seemed to know too much about the Investor murders. And he'd been in Craig. Was, in fact, from Craig. When Sergeant Miller interviewed him, though, he thought that Charles knew nothing more than bar talk. Craig bar talk, to be exact. The Craig Inn bar talk.
At least one witness, moreover, said Charles was fishing when the murders occurred. And though they had another witness who saw an Alaska Native in the Investor skiff on the day of the fire, the physical description didn't match. The witness saw a middle-aged man. John Glenn Charles was twenty at the time of his death.
Of the other four suspects, Eric Opperman was also something of a long shot. Physically, he was taller and heavier than the man described as the skiff operator. Opperman's height was six foot one, for example. The skiffman was consistently described as being about five foot ten.
In addition, Opperman landed on the list in the most uncanny way. Sally Coulthurst was asked to supply additional photos of Dean Moon, and one she supplied included Opperman. When shown the photo, some of the eyewitnesses pointed to Opperman instead of Moon.
Troopers soon learned that Eric Opperman was fishing out of Kodiak, Alaska, at the time of the murders. The troopers didn't need the laws of physics to know he couldn't be in two places at the same time. Two suspects down, three to go.
---
Excerpts from the unpublished original manuscript, "Sailor Take Warning," by Leland E. Hale. That manuscript, started in 1992 and based on court records from the Alaska State Archive, served as the basis for "What Happened in Craig."
Copyright Leland E. Hale (2019). All rights reserved.
---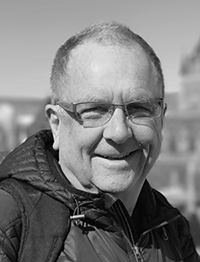 Order "What Happened In Craig," HERE and HERE. True crime from Epicenter Press about Alaska's Worst Unsolved Mass Murder.