During a trial, it's best when your witnesses agree with the facts you're trying to establish. Unfortunately, not all witnesses fall into that category. Some are hostile and find themselves unable or unwilling to corroborate an agreed upon set of facts. Sometimes that's because there's an honest disagreement as to what the "facts" are. Or because their memory is cloudy or otherwise flawed. Or because they are caught in the middle. And don't want to be there.
These witnesses can be declared "adverse" or "hostile." They are immediately treated differently.
---
Flip-Flop Polinkus
After watching Brian Polinkus flip-flop during the first trial, and hearing him express his abiding animosity toward assistant D.A. Bob Blasco, the state decided it wasn't taking any chances this time around. This time, they wanted John Peel's Libby 8 crewman declared a hostile witness.
After establishing that Polinkus still felt ill-will toward assistant D.A. Bob Blasco — and was giving "non-responsive answers" — Judge Carpeneti ruled for the state. That meant they could ask leading questions and have him read from prior statements. That's what they did.
Polinkus still hedged. He said Peel didn't want to go out to see the fire because he was "busy trying to get a settlement from fishing." When asked where Peel said he had been Sunday night, the night of the murders, Polinkus responded, "He may have said he was with a local girl."
Peel's Libby 8 crewmate added that he could not recall all the details of his conversations with John Peel. One got the feeling he didn't have to work hard to earn the "hostile" label.
Drug Deal With Investor Crew
Polinkus was slightly more cooperative when Blasco asked about the drug deal between John Peel and two Investor crewmen the night before the murders. The assistant D.A. accused Polinkus of trying to avoid talking about the transaction during several trooper interviews. Polinkus admitted he had withheld information.
That left one issue to deal with. Brian Polinkus had charged that Blasco and others had intimidated him. [1] The state seemed determined to avoid the question entirely.
As he neared the end of his questions to Polinkus, Bob Blasco asked the judge to rule that he had not asked Peel's former crewmate about the grand jury. Blasco's goal was to place all questions about the grand jury outside the scope of cross-examination.
Threatened
Carpeneti refused Blasco's request. So Blasco himself asked Polinkus if he had complaints about his treatment by authorities. Yes, Polinkus said. Blasco had threatened him.
"I was in your office," Polinkus said. "You were quite upset. Foul language was used. I think it was because my answers weren't the way I was expected to answer them. You said if I wasn't straight with you and I didn't cut the bullshit, you would send me into the grand jury room alone and you would let them rip me apart. That was exactly what you said." And, Polinkus added, Blasco had gone so far as to provide him with answers.
Polinkus didn't stop there. He also accused a Bellingham detective of cursing him and calling him a liar. "He handed me a piece of paper with John Peel's name on it and told me to put it in my wallet," Polinkus testified. He said the detective told him to keep it there until he was prepared to tell the truth.
Harassing The Witness
Faced with Brian Polinkus' accusations, Bob Blasco worked overtime to damage his credibility. But his determination got the best of him. Among other things, he accused Polinkus of smelling of alcohol on the stand. It was a step too far.
Blasco had denied harassing witnesses. Now it looked like he was doing that very thing. In the courtroom
---
[1] Judge Schulz had ruled at the first trial that charges of intimidation were groundless. In an August, 1985, hearing, Schulz said there was "no factual basis to support allegations" that witnesses were "intimidated, brainwashed, hypnotized, sworn at." Schulz noted that "the term bullshit was used once or twice." He added that there was no question that "some voices were raised during these interviews, but to call that intimidation, to call that brainwashing, to call that subornation of perjury is ridiculous, and I would invite, you know, anybody in the world to review those several thousand pages of stuff I've been through over the past couple of months trying to find that, and it doesn't exist."
---
Excerpts from the unpublished original manuscript, "Sailor Take Warning," by Leland E. Hale. That manuscript, started in 1992 and based on court records from the Alaska State Archive, served as the basis for "What Happened in Craig."
Copyright Leland E. Hale (2020). All rights reserved.
---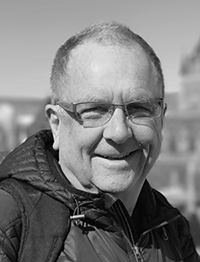 Order "What Happened In Craig," HERE and HERE. True crime from Epicenter Press.