As the trial began, Judge Schulz's courtroom was packed. He'd switched to the larger Superior Court in hopes of accommodating the larger crowds. It was still cramped.
Near the jury box was a scale model of the Investor and another model of Craig. There, too, were the sketch pads which promised to keep Henry busy as she took jurors through a complex maze of facts and circumstance. The exhibits so crowded the courtroom there was scant room for the attorneys to roam.
At the prosecution table were Mary Anne Henry, Assistant D.A. Bob Blasco and the recently added Pat Gullufsen, who'd left private practice to join the team. A former prosecutor, sources close to the prosecution said the Attorney General's office felt they needed Gullufsen's courtroom experience and cool head under fire.
Behind them sat the families of the Investor victims — or at least those who could be there [1].
On the other side of the courtroom was John Peel, who was sitting next to defense attorney Brant McGee. Behind them were Peel's family — including his wife, son, mother and father — who had moved to Ketchikan and would spend virtually every day in court. They were only feet from the jury and had an up-close view as Mary Anne Henry began her opening statement, accusing John Peel of the Investor homicides.
"This case is about an explosion of human emotion."

Mary Anne Henry, Opening Statement, State v. Peel
A big-boned woman with plain features, Henry seemed somehow uncomfortable in dresses and heels. As she rose to address the jury for the first time, she scarcely moved. There was nothing timid about her assertions.
"This case is about an explosion of human emotion in John Kenneth Peel," Henry proclaimed as the first words left her mouth. "An explosion that triggered him to murder eight people, not by plan, and not by design, but by the simple yet deadly combination of human emotion, anger, frustration, jealousy, humiliation and maybe more — combined with a single event that caused him to fire that first shot. Once he fired that first shot, he had to continue firing shots because everyone on the Investor down to John Coulthurst knew John Peel. And when John Peel was done, eight people were dead."
---
[1] Victim families scheduled to take the witness stand could not sit in court until after they'd testified. And the families had to pay their own way for an extended stay in Ketchikan, because the state wasn't going to do it for them.
---
Excerpts from the unpublished original manuscript, "Sailor Take Warning," by Leland E. Hale. That manuscript, started in 1992 and based on court records from the Alaska State Archive, served as the basis for "What Happened in Craig."
Copyright Leland E. Hale (2020). All rights reserved.
---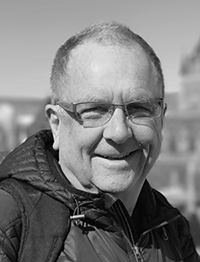 Order "What Happened In Craig," HERE and HERE. True crime from Epicenter Press.