After three weeks, the Peel jury of seventeen citizens — down from eighteen because the jury box would only seat that many — had started to take shape. Seated as prospective jurors were a Berlin-born Ketchikan housewife with grown children, an able­-bodied seaman with the Alaska Marine Highway System and a married telephone operator with two children at home.
Joining them were the supervisor of a day care center, a ferry deckhand, a school principal, a local government department chief, two members of the editorial staff of the Ketchikan Daily News, a recently laid-off insurance company secretary, a waitress and a retired pulp mill worker who worked as a commercial fisherman during the summer.
So well was the Peel jury selection proceeding that the judge said if the process was nearly completed by Friday, February 7th, he would continue it through the weekend. His hope was that the prosecution could make its opening statement by the following Monday.
When Friday rolled around, the latest defense motion to dismiss the indictment suddenly halted jury selection. The motion centered around Jim Robinson, the owner of Craig Auto.
After some digging of its own, the defense had tracked down Robinson and got a signed affidavit. The former gas station owner said he had been shown police line-up photos by Trooper Anderson. Some of them included a person "coming out of a pickup truck, and also in what I assume to be a police interrogation room."
Those photos were of John Peel.
But what got the defense excited was that Robinson failed to identify Peel as the man to whom he had sold gasoline on the day of the Investor fire. That lack of identification, Phillip Weidner claimed, possibly cleared his client of the crime. But, Weidner insisted, prosecutors had hid that information from the grand jury, in favor of evidence "they liked better."
"There comes a time and I say it now," Weidner declared. "There's no way the grand jury could not have been misled."
Mary Anne Henry disputed Weidner's claim, saying "it was non-evidence," then added that, "we do not bury non-evidence." She called Robinson a "worthless witness who could not remember a thing," and invited Schulz to question him in person. Schulz agreed to take Henry up on her offer to "find out how important this really is."
The defense ploy to use Jim Robinson as a means to dismiss the second indictment did not work out exactly as planned, however. On hearing Robinson testify, the judge noted that "there never was testimony by Robinson that Mr. Peel was the man who bought gas or that he wasn't. That isn't the kind of evidence that must be given to the grand jury." The judge sustained the murder indictment. He ruled that Robinson's failure to identify Peel as an arson suspect from photos did not clearly point to Peel's innocence.
---
Excerpts from the unpublished original manuscript, "Sailor Take Warning," by Leland E. Hale. That manuscript, started in 1992 and based on court records from the Alaska State Archive, served as the basis for "What Happened in Craig."
Copyright Leland E. Hale (2020). All rights reserved.
---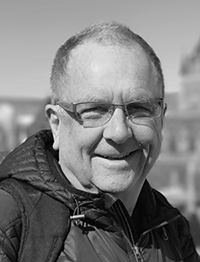 Order "What Happened In Craig," HERE and HERE. True crime from Epicenter Press.