After John Peel's non-confession, troopers went after the surrounding witnesses. That mostly meant talking to the Libby 8 crew. Larry Demmert, Jr. told them he'd seen a shadowy figure clamber on to the Investor the night of the murders. Dawn Holmstrom told them John Peel was depressed by the end of the season, saying things like, "I just want to fly home, I just want to get out of here." And Brian Polinkus finally admitted that Peel sold pot to two Investor crewmen on the Sunday of the murders. They were making progress.
But soon another development sent everyone scrambling. In May of 1984, the homicide unit of the Criminal Investigation Bureau was disbanded. Most of its officers were sent into the bush, their existing caseload transferred or closed out. Sergeant Stogsdill was sent to the Kenai Peninsula, south of Anchorage. He went from Anchorage, a city of 180,000, to Soldotna, a town of two thousand. He went from "Homicide" to the more generic "Investigations." His jurisdiction was mind-boggling by lower-48 standards; it extended 1200 miles out to the last island in the Aleutian Chain, and even pulled in tiny St. Paul Island, which was 150 miles from the nearest land mass.
Stogsdill inherited a mess. He was immediately thrown into a double-homicide case in Egegik, a rape case in Dillingham and several sensitive internal affairs investigations involving both local police officers and troopers. If there was a light in this, it was that the troopers didn't take away all of Stogsdill's old cases. He could keep the Investor case, they told him, even though the progress he'd made was suddenly in jeopardy. Stogsdill was determined not to let it slip away.
In a several-day marathon with Roy Holland in mid-July, Stogsdill renewed Sergeant Miller's advice to, "review all the statements." The last time they'd done that was the summer of 1983 — in the so-called Anniversary Meeting — and they'd talked to a great number of witnesses since then. The two troopers dug out the paper work and spread it out on a table. Just like before.
When the two of them finished their review, they were again struck by the notion that John Peel had lied at every turn during the investigation. To their minds, the circumstantial evidence against him was close to reaching a critical mass. Here was a man, after all, who knew the Coulthursts, was seen with their crew on the night before the murders, and couldn't account for his whereabouts on the three days surrounding the slayings. More than a few witnesses had seen someone resembling John Peel in the Investor's power skiff. Combined, these same witnesses had seen him on two separate days, Monday and Tuesday. That was progress.
That was about all they had, except for a strange report about Larry Demmert, Jr., which teased progress of another sort.
During those March days when Flothe and Galyan were confronting John Peel, Larry was asked to bring some ammunition into the Bellingham police station. Troopers wanted the FBI to check it against the slugs taken from the bodies. When Demmert called Dave McNeill to make the hand-off, however, he wanted the cop to meet him at the Clark Market on James Street in Bellingham. He didn't want him coming near his home, because he was scared and afraid someone might be watching his house. He said it would be better if police officers never came to his home. McNeill met him at Clark's Market and got the ammunition, but they had to wonder.
What was Larry Demmert, Jr. so afraid of? And who?
---
Excerpts from the unpublished original manuscript, "Sailor Take Warning," by Leland E. Hale. That manuscript, started in 1992 and based on court records from the Alaska State Archive, served as the basis for "What Happened in Craig."
Copyright Leland E. Hale (2019). All rights reserved.
---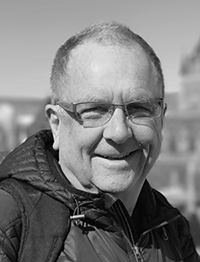 Order "What Happened In Craig," HERE and HERE. True crime from Epicenter Press about Alaska's Worst Unsolved Mass Murder.