When the Mounties busted David William Shearing for murder, it was his designs on the victim's camper that ultimately led them to his door. When he asked an acquaintance if she knew how to register a "hot" 1981 truck — and how to fix a bullet hole in one of the doors — the light went on. Mounties had told no one about the door of the camper having been pierced by a bullet. The only person who could have known it was the perpetrator. In their heart-of-hearts, troopers were hoping lightning would strike twice.

In the Canadian case, when further investigation revealed that the suspect was involved in a fatal hit-and­ run accident in 1980, they went to his house on a pretense. During a lengthy interview, they finally asked him, "Do you know why we are here?"
"I was wondering about that," Shearing answered. "Are you investigating the Bentley and Johnson murders?"
Lightning.
After his confession, Shearing cooperated extensively with the police. He drew four detailed maps of the campsite. He re-enacted the crime. And he led the police to a boat and motor he had stolen from his victims and hidden under the brush of his deceased father's farm.
---
Alaska State Troopers were looking for a similar stroke of lightning in the Investor case. Would putting pressure on John Peel yield a similar result? Or were they shooting in the dark?
Whatever the similarities, the crime scenes were proving absolutely divergent: land versus water. That in itself made the Investor case considerably more challenging. Yes, there was fire in both cases. And .22 bullets. And a dead family.
But the Pacific Ocean is a different beast than a Provincial Park in Canada. In the Craig fire, evidence was destroyed, potentially lost to the sea after tons of water was dropped on the Investor's hull. There was nowhere to hide evidence of a stolen boat and no motor lurking at a suspect's farm, as there was in the B.C. case. There was no truck with a bullet hole. No unimpeachable proximity between the murder scene and the perpetrator.

Still, troopers could wish that, by applying pressure, a suspect would break. Assuming they had one.
Excerpts from the unpublished original manuscript, "Sailor Take Warning," by Leland E. Hale. That manuscript, started in 1992 and based on court records from the Alaska State Archive, served as the basis for "What Happened in Craig."
Copyright Leland E. Hale (2019). All rights reserved.
---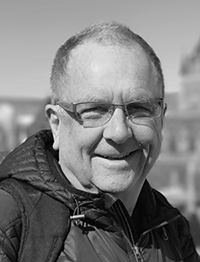 Order "What Happened In Craig," HERE and HERE. True crime from Epicenter Press about Alaska's Worst Unsolved Mass Murder.