We know the Investor killer made two trips to Ben's Cove. The first time was the day before the fire: Joe Weiss saw him on Monday, in the Investor's skiff at the Cold Storage facility in Craig. On that trip, the killer had a boatload of victims onboard, so he tried to sink the vessel. Several more witnesses saw him the next day — the day of the fire — including the Casino crew and two witnesses on the Cold Storage dock.
The question is: how did the killer know that the Investor had failed to sink? You can't see into Ben's Cove from Craig. Or from the North Cove dock. It's hidden between Fish Egg Island and Cole Island. And, yes, he had to know. There's no reason to return to Ben's Cove if the boat is in Davy Jones' locker.
But a two-mile hike north on Craig-Klawock Rd. takes one to an overlook where Ben's Cove suddenly bursts into view.
The ocean view in the photo below shows Ben's Cove on an overcast day. This is much as it appeared on the Monday before the fire. You can halfway see a vessel just off the cove (click image to enlarge).
Of course, our killer was preoccupied on that day. And it takes a while for a large vessel to sink. But what about the following day?
Wouldn't it be prudent to check? The viewpoint is only 40 minutes or so from North Cove, by foot. It's not unusual to see someone walking along the road, so it seemed low risk.
On a clear day, one can plainly see Ben's Cove. And if a boat's there, that too will be highly visible. Note the fishing vessel on the left of the photo below (click image to enlarge). Here's what else we know: that Tuesday, Craig was sunny and clear. The view toward Ben's Cove was also sunny and clear. As it turns out, that alone likely made a huge difference.
In the span of an hour, give or take a few minutes, our killer went from confident to panicked. When he learned that the Investor didn't sink, he had to rush into Craig and take corrective action. He had to get gas, jump in the Investor's skiff, go back to Ben's Cove and torch the Investor. And then he had to return to the Cold Storage dock, the plumes of black smoke clearly visible behind him. At each step of the way he risked being seen by someone who'd remember him.
It was an "oh, shit" kind of a day.
Copyright 2019. All rights reserved.
---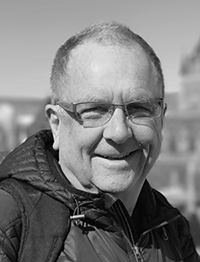 Order "What Happened In Craig," HERE and HERE. True crime from Epicenter Press about Alaska's Worst Unsolved Mass Murder.